Fully Accredited Surgical Center
Our private, state-of-the-art surgical suite meets the highest safety standards in the industry and is accredited by the American Association for Accreditation of Ambulatory Surgery Facilities (AAAASF).
About Park Cities Plastic Surgery
Plastic surgeon Dr. David Liland and his team here at Park Cities Plastic Surgery offer a range of treatments to help patients achieve their cosmetic goals, improve their confidence and health, and enhance their overall quality of life. Our practice is established in the community of Dallas, TX, as a trusted and established source for cosmetic surgery with an emphasis in breast surgery.
"Our mission is to help people choose the right treatments to achieve their goals, deliver a comfortable and rewarding treatment experience, and restore confidence in our patients by producing consistently dramatic and stunning results."
Each member of our team contributes to fulfilling our mission, and we take pride in the results we provide and the lives we have changed. Our staff is well versed in the finer elements of cosmetic surgery, and we can provide completely customized care to help patients feel confident from their first consultation through post-surgical care.
Achieve the Figure You Want with Breast Augmentation
Excellence in Breast Enhancement
Dr. Liland
is a recognized expert in all types of
breast surgery
, which is particularly noteworthy given the number of premier plastic surgery practices in Dallas. By far his most common procedure, Dr. Liland has performed around 500 breast procedures each year since very early on in his career. Our patients choose Dr. Liland because they know they can count on exceptional results. Surgeries such as
breast augmentation
and
breast lift
are our specialty. We welcome all women with a desire to enhance their figure to visit our practice and discover how we can help.
Comprehensive Plastic Surgery
Dr. Liland and his team pull from many disciplines and specialties to deliver dramatic results for their patients. Available surgical and non-surgical treatments include:
"Thank you to Dr. Liland and all his staff for making this as stress free as possible. You all have been so nice and made me very comfortable. Thanks for getting me in as quick as you did!"

- B.H.
David Liland, M.D., P.A.
Dr. Liland is proud to serve the community of Dallas, where he was born and raised. He has been in private practice since 1991, following years of specialized training and a plastic surgery residency at Vanderbilt University Medical Center in Nashville. Staying up-to-date on the latest advances in his field and equipping his practice with modern technologies, Dr. Liland continually offers some of the safest and most effective surgical procedures available today. In addition to developing a reputation for exceptional breast surgery results, he also offers body contouring, facial surgeries, and other types of cosmetic procedures.
Professional Associations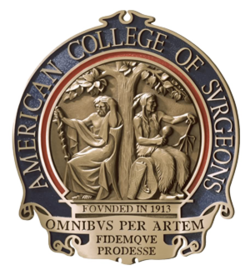 "I'm thankful for the staff, treatment and genuine care I received the entire time. Dr. Liland, you couldn't have done a better job. Staff, you are all most excellent. I had the best experience!"

- Satisfied Patient
Reduce Fat and Contour Your Physique with truSculpt®
For patients looking for a non-invasive method of reducing fat, tightening skin, and sculpting practically any area of the body, truSculpt may be the perfect solution. The radio frequency technology utilizes a breakthrough in body sculpting, which allows patients to quickly and safely eliminate adipose tissue. The treatment typically takes between 15-60 minutes, based on the size of the treatment area, and often consists of two sessions spaced one to two months apart. truSculpt can achieve dramatic results, offering a simple and effective complement to patients' healthy lifestyles.