Liposuction is an excellent way to eliminate unwanted fat deposits and achieve a smoother, more contoured look. However, while traditional liposuction is effective, many patients desire a more comfortable alternative.
As a solution to this problem, Park Cities Plastic Surgery offers tumescent liposuction at our Dallas, TX, practice. With this revolutionary treatment, Dr. David Liland not only diminishes the uncomfortable side effects of liposuction, but also shortens the recovery time.
Tumescent vs. Traditional Liposuction
Traditional liposuction uses a slender tube to remove fat from specific body parts. The cannula is connected to a suction device and is inserted through an incision to reach the targeted areas.
Tumescent liposuction has a few key differences. The most significant of these is the type of anesthesia used. Our team makes a special mixture, composed of lidocaine, a local anesthetic, and epinephrine, which is used to constrict blood vessels. This fluid is then injected into the targeted area of the body. This not only reduces bleeding, but also causes the fat deposits to swell. This allows Dr. Liland to remove the fat much more easily, resulting in a smoother recovery.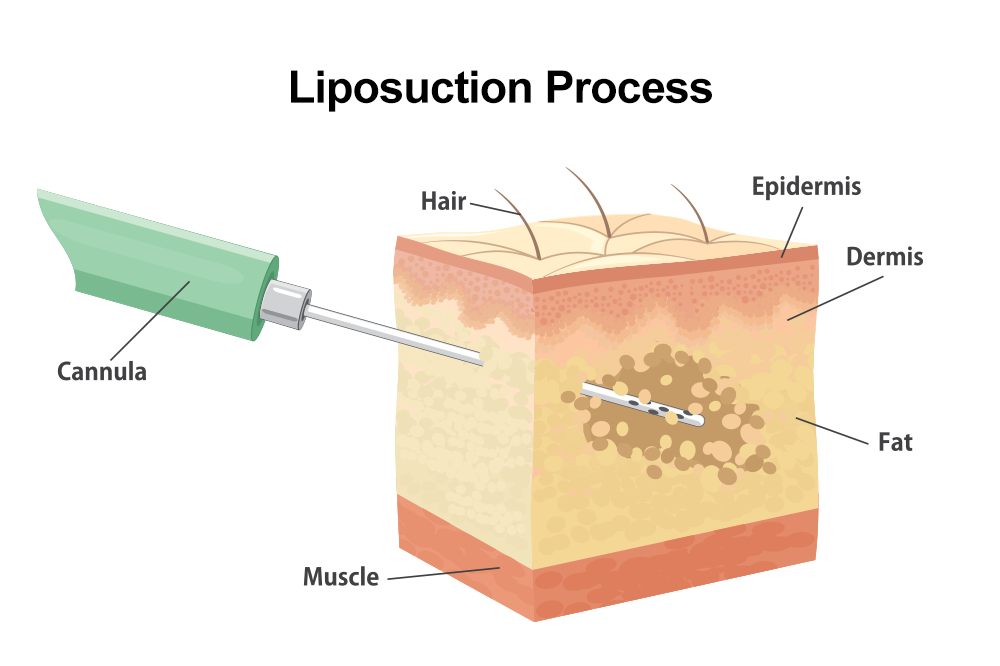 Benefits of Tumescent Liposuction
Tumescent liposuction significantly decreases the amount of post-operative bleeding, bruising, and swelling associated with traditional methods. It also reduces the amount of blood loss that occurs during the surgery itself. Post-operative pain is also reduced by a substantial margin.
Because local anesthesia is administered to the targeted areas, patients do not need general anesthesia to remain comfortable. As a result, they are less likely to struggle with nausea and vomiting after their procedure.
Understanding The Procedure
Prior to your appointment, Dr. Liland will make sure you understand the details of your surgery, as well as your post-operative guidelines and sedation options. Although tumescent liposuction does not require general anesthesia, some patients may opt for additional sedation to stay relaxed and comfortable during their procedure.
The steps of your procedure will include:
Local anesthesia: To begin the procedure, Dr. Liland will inject the specialized mixture into the targeted area of the body.
Incisions: Dr. Liland will make tiny incisions through which to insert the cannula.
Cannula insertion: Dr. Liland will then carefully insert the cannula through the incision site. It is not uncommon to feel a slight pinch when the cannula is placed.
Fat removal: Next, we will use a suction device to carefully remove fat deposits from the targeted area.
Stitches: Finally, we will close the incision sites with sutures. This will protect the surgical area and promote healing.
After your procedure, you should expect some degree of tenderness, bruising, and swelling. However, these side effects are a normal part of the healing process. Any discomfort can be addressed with prescription medications and over-the-counter pain relievers. Dr. Liland will monitor your progress during your follow-up visits.
Learn More about Tumescent Liposuction
If you are considering body contouring, tumescent liposuction may be a viable solution. To learn more about the procedure, call our office at (214) 692-6500 or contact us online anytime. Our team is standing by to answer any questions you may have.