Plastic surgeon David Liland and our team here at Park Cities Plastic Surgery offer a range of treatments to help patients achieve their cosmetic goals, improve their confidence and health, and enhance their overall quality of life. Our practice is established in the community of Dallas, TX, as a trusted source for cosmetic surgery with an emphasis in breast surgery.
Today was my 6 week post op. Dr Liland performed a mommy makeover on me, and I am so happy with his work! I look at my new body and can't believe this is me. He's an amazing surgeon who takes such good care of his patients and pride in his work. His staff is also the best!

View On Google
The best place to go for all your surgery needs. Dr LiLand is amazing and does wonderful work. I was there in 2004 and I was just there on February 14th for another procedure. Angela is very welcoming, caring, and she was very helpful which made me feel at ease. I will continue to recommend this place to others.

View On Google
Reach out to Park Cities Plastic Surgery Clinic
Each member of our team contributes to fulfilling our mission, and we take pride in the results we provide and the lives we have changed. Our staff is well-versed in the finer elements of cosmetic surgery. We can provide completely customized care to help patients feel confident from their first consultation through post-surgical care.
Contact our plastic surgery practice online or call us at (214) 692-6500 to schedule your consultation with us. We serve patients from Dallas and other areas of Texas.
Meet David Liland, M.D., P.A.
Dr. Liland is proud to serve the community of Dallas, TX, where he was born and raised. He has been in private practice since 1991, following years of specialized training and a plastic surgery residency at Vanderbilt University Medical Center in Nashville. Staying up-to-date on the latest advances in the field and equipping the practice with modern technologies, Dr. Liland continually offers some of the safest and most effective procedures available today. In addition to developing a reputation for exceptional breast surgery results, he also offers body contouring, facial surgeries, and other types of cosmetic procedures.
Professional Associations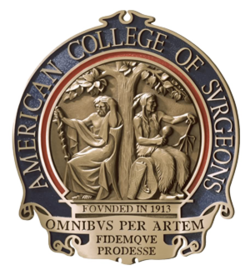 Achieve the Figure You Want with Breast Augmentation
Excellence in Breast Enhancement
Dr. Liland
is a
recognized expert in all types of breast surgery
, which is particularly noteworthy given the number of premier plastic surgery practices in Dallas. By far his most common procedure, Dr. Liland has
performed around 500 breast procedures each year
since early on in his career. Our patients choose Dr. Liland because they know they can count on exceptional results. Surgeries such as
breast augmentation
and
breast lift
are our specialty. We welcome all women with a desire to enhance their figure to visit our practice and discover how we can help.
Dr Liland has proven over and over with myself and my referrals that he is the cosmetic artist of Dallas. He will give you the truth, and he can perform exactly as he says. He knows what will work and can project results without error. I trust him without reserve. I have had cosmetic issues and Dr. Liland has come through where other surgeons have failed. His staff is beyond reproach. I can not praise the Dr. and his well educated staff enough for what he has done for me and the friends I have referred to him. He is a rare find, and if you have the opportunity to use his service, I would highly recommend him.

View On Yelp
By far the best doctor in Dallas. I have never felt so secure, happy and beyond amazed with the work Dr. Liland did for me. His staff was friendly, helpful and always there for anything I needed. Cannot say enough good things about this practice!!

View On Facebook
Comprehensive Plastic Surgery
Dr. Liland and our team pull from many disciplines and specialties to deliver dramatic results for patients. Surgical and non-surgical treatments available at our Dallas practice include:
Reduce Fat and Contour Your Physique with truSculpt
For patients looking for a non-invasive method of reducing fat, tightening skin, and sculpting practically any area of the body, truSculpt may be the ideal solution. The radio frequency technology utilizes a breakthrough in body sculpting that allows patients to quickly and safely eliminate adipose tissue. The treatment typically takes between 15 and 60 minutes, based on the size of the treatment area, and often consists of two sessions spaced one to two months apart. truSculpt can achieve dramatic results, offering a simple and effective complement to patients' healthy lifestyles.
Schedule a Consultation for More Information
At Park Cities Plastic Surgery Clinic in Texas, our team is experienced in a full range of procedures and can help you determine whether treatment is right for you and, if so, which solution is best suited to your needs. If you want to take the next step and learn more about your options, contact us online or call us at:
(214) 692-6500
What Are My Sedation Options When Undergoing Cosmetic Surgery?

All of our patients look forward to seeing the results of plastic surgery, but few look forward to actually undergoing treatment. Fortunately, our plastic surgeon offers a range of sedation options at our Texas practice to help patients have a more pleasant experience on the treatment day. In some cases, more than one type of sedation is used for improved comfort.
What Types of Aesthetic Concerns Can Be Addressed By a Plastic Surgeon?


Excess Fat
If you are near or at your ideal weight, we can focus on your specific problem areas with liposuction or truSculpt. During liposuction surgery, we suction fat out of the body. With truSculpt, we use radio frequency energy to non-invasively reduce fat.

Excess or Sagging Skin
Excess or sagging skin can accumulate on any area of the body. We perform the full range of surgical lifting procedures to rejuvenate the face and sculpt the body. During these procedures, excess skin is removed and the remaining skin is re-draped to produce a tighter and toned appearance.

Lines and Wrinkles
Facial lines and wrinkles typically begin to appear by the time patients reach their thirties and they continue to deepen with age. The appearance of fine lines and more severe creases can be improved with with our comprehensive list of services. BOTOX and dermal filler injections can rejuvenate the appearance quickly and non-invasively, but the results don't last as long as surgical procedures such as facelift, brow lift, and eyelid surgery.

Lack of Curves
Many women lack the shapely figure that they desire. If you want more curves, we offer two effective treatment options. Breast augmentation safely and predictably improves the size and shape of the breasts with natural looking and feeling implants. Brazilian butt lift enables us to improve the size and shape of the buttocks using your own fat, which is harvested during a liposuction procedure. Both options allow us to achieve beautiful results.
I am so pleased with my results mother of 6 and I can finally show my stomach again. I did a tummy tuck and going back for my lipo and breast. I recommend him to everyone good results with no problems it was a fast and easy recovery.

View On Google
Dr. Liland and his staff were professional, knowledgeable and patient friendly. His staff is also very helpful and attended me right away or even picked up the phone to answer any of my questions! I honestly felt very welcomed and comfortable throughout. I have been recommending him to my friends and family.

View On Google
Dr. David Liland

Dr. Liland is a trusted plastic surgeon in Dallas with over 25 years of experience. He is dedicated to delivering a comfortable treatment experience and stunning results. At Park Cities Plastic Surgery, we are proud to be affiliated with the:
American Society of Plastic Surgeons
American College of Surgeons
American Board of Plastic Surgery
For more information about our services, contact our office online or call (214) 692-6500 today.